When the voice of experience reached out to the young, their queries came close to falling on deaf ears.
The People's Commission sought the opinion of Auckland University of Technology students on how the media could be improved, when it visited the city campus.
The crowd-funded commission comprises a panel of six influential figures, including former TVNZ head Bill Ralston and ex-Mediaworks news chief Mark Jennings.
But only three students attended the event, with the remainder being adults.

Musician and columnist Lizzie Marvelly said the idea of coming into a university would allow for younger people to voice their opinions and get them involved in the discussion.
When asked in a poll why AUT students didn't attend the meeting, 24 out of the 67 respondents said they didn't even know the meeting was on.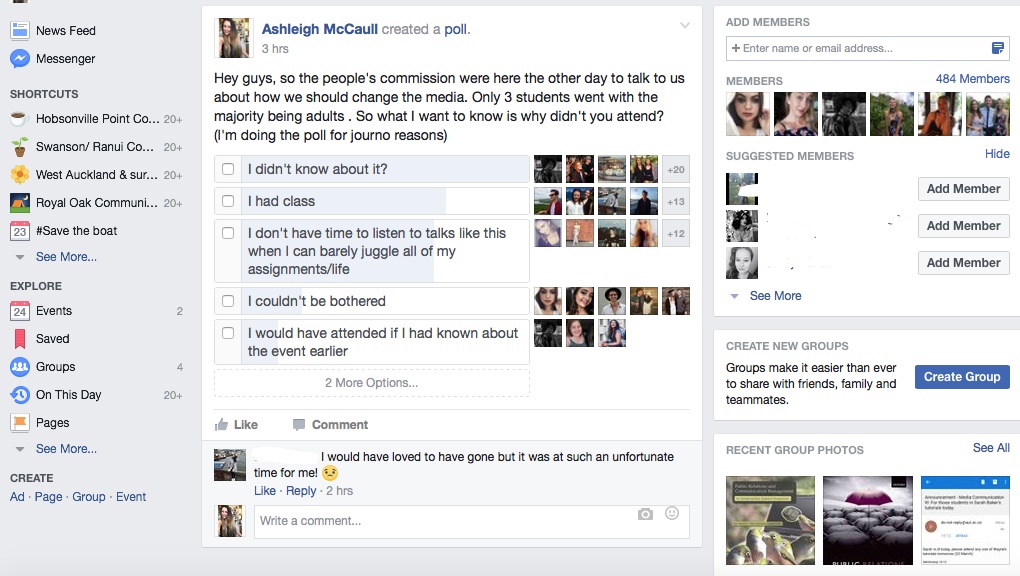 Others said the timing was bad, due to having a class which clashed with the event.

The workshop was split into two groups which discussed issues such as public interest, funding and barriers surrounding the media.

Mr Ralston said the panel wanted to know a variety of views, such as content and how it should be funded.

"We're at a point now where we either let public interest broadcasting go completely or actually take a positive move to try and reintroduce it in some way," he said.
The panel will gather thoughts from around the country and prepare a submission to be presented to parliament before Budget day on May 25.